Welcome to Performance Hyundai, Where You Can Feel The Difference!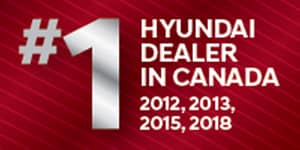 #1 Impact Customer Satisfaction Dealer in Canada
Performance Hyundai is honoured to be named the country's #1 Impact Customer Satisfaction Dealer by Hyundai Canada. This prestigious award recognizes our commitment to excellence in sales, service, and guest satisfaction. We have carefully designed our guest experience to ensure transparency and fairness every step. Come experience true customer satisfaction at Performance Hyundai.
President's Award of Merit
"We established the President's Award of Merit program to recognize the best Hyundai dealers in Canada. As an eight-time award winner, Performance Hyundai has risen to the top of that elite group. We're proud to have them as part of the Hyundai family." - Don Romano, President and CEO, Hyundai Canada.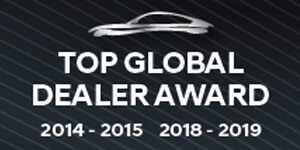 Top Global Dealer Award
Performance Hyundai is a recipient of Hyundai Canada's Top Global Dealer Award. This exclusive commendation is only awarded to a select few dealerships around the world. It recognizes our commitment to create trustworthy guest experiences in all areas. Performance Hyundai is a part of Performance Auto Group, which has been putting our customers, like you, first for over 50 years.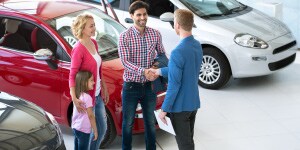 Referral Rewards
Performance Hyundai is proud to offer Referral Rewards to all of our guests! If you were pleased with your car buying experience and know a friend or family member who is looking for a new or pre-owned car, refer them to us and receive $100! This offer is good for every new guest you refer to us. Speak with Performance Hyundai Sales Management for details.
These cars make a difference
Performance Hyundai is committed to supporting local communities across Niagara. We organize fundraisers year-round, and regularly donate to important charities in the region. We are particularly known for our annual support of United Way of St. Catharines and District. We are driven to support our community at Performance Hyundai!
Learn More
Scott M.

We went to several different dealerships along the way and this one was by far the most customer savvy, approachable and friendly environment especially for a car dealership. It almost felt like we weren't even buying a car in that atmosphere. They made the process easy, laying out all our options and making a first time car buyer feel effortless.
Bill B.

Thank you Performance Hyundai.  We appreciate the sales and service you provide. Your vehicles are the best on the market. Most of all we appreciate our sale representative. He is the reason we keep coming back. We appreciate his honesty, knowledge and dedication to us as a customer. He has provided us with at least 3 vehicles over the years and we have never had a moments regret.
Todd G.

We have purchased 11 vehicles in the last 20 years from various dealerships throughout the Niagara Region, and from this point on, we will only be dealing with Performance Hyundai in St. Catharines. Most people are distrustful of car salesmen, and dealerships in general, but we can honestly say that this was the first dealership to ever put our needs above "just making a sale".