Changing the way big decisions are made.
Sometimes you want a little more time to make sure a vehicle is right for you. An opportunity to put your new Hyundai through the paces of your daily lifestyle to know it's the right choice. That's why we created the Hyundai TryRight™, a low-commitment program designed to give you the time you need with a new Hyundai, to make sure it's the right one for you.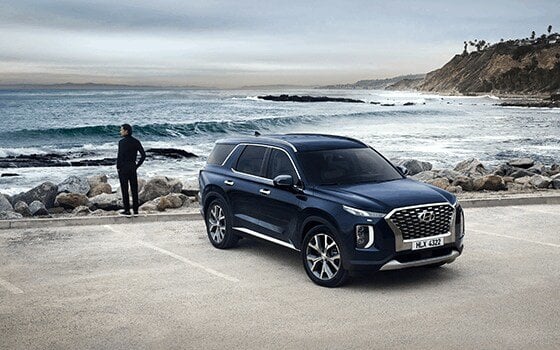 Test drive vs. Test own.
We know that big decisions can take time. TryRight™ gives you the option to test own a new Hyundai vehicle with zero long term commitment. Choose a Hyundai from our line-up, take it home and experience all that is has to offer. Once you bring it back, you can make your decision with confidence.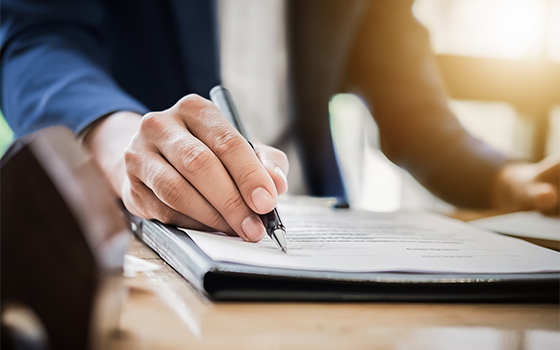 Loyalty Offer Qualification
The TryRight™ program offers the same exclusive loyalty benefit offered to loyal Hyundai owners. After you have completed your TryRight experience, if you choose to purchase or lease the vehicle, you will be entitled to a loyalty rebate up to $750Ω, depending on the vehicle chosen.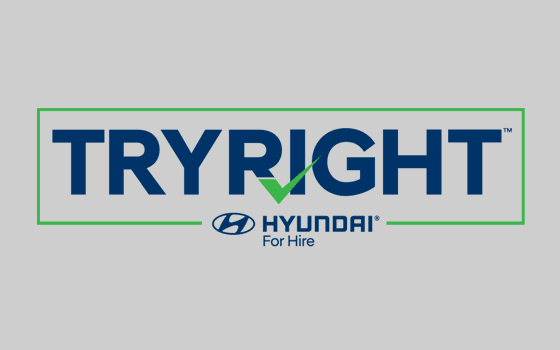 An all-inclusive experience
For a seamless experience, TryRight™ is a complete package. The cost includes insurance and free roadside assistance—all you have to pay for is gas*.
More reasons to take on TryRight™
TryRight™ is a great opportunity to test own a new Hyundai vehicle, but that's not the only reason. Take advantage of the convenience and capabilities of unique Hyundai vehicles and elevate a handful of unique personal experiences.
In-laws flying in for a couple of weeks? Take home a Palisade with 8-passenger seating.
Finally commit to that road trip with a Tucson, equipped with All-Wheel Drive —it's up for anything.
Kids home for the summer? Don't fight over the family car. Take home a KONA for yourself and give everybody the gift of freedom.
More reasons to love on TryRight™
Additional TryRight™, benefits:
Browse and book online from the comfort of your home

No credit check required

Eligible refunds on early returns
See https://hyundaiforhire.com/ for terms and conditions of Hyundai for Hire and TryRight.
ΩTo apply for the loyalty offer, you must currently own or lease an in-service 2010 or newer model year Hyundai vehicle and provide a copy of valid vehicle registration (must not be expired). The loyalty offer can be used towards the purchase or lease of any new Hyundai vehicle. Offers suggested on the reverse of this letter are just examples of how the loyalty offer can be used. $750 loyalty offer can only be used towards the purchase or lease of any new Palisade, Santa Fe or Santa Fe XL models. For any other new Hyundai model, the loyalty offer is $500. Kona electric and Nexo are excluded from the program. No trade-in is required. Price adjustments applied after taxes. Loyalty offer can be combined or used in conjunction with any other available offers and is non-transferable, except to a family member at or above the age of majority residing at the same address (proof of address is required). Only one loyalty offer may be redeemed per eligible transaction and each loyalty offer may only be used once. This program is subject to revision or cancellation at HACC's discretion.
*Does not include tolls, traffic violations, parking or any other such costs and expenses.